We don't really celebrate Halloween, but for those of you who do, here's a really cute decorating tip!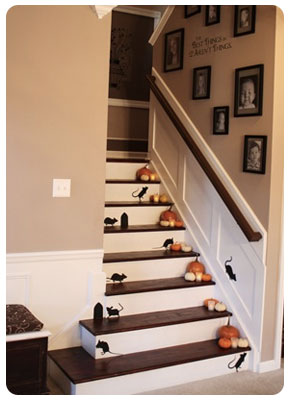 I never thought that I would actually want mice in my house, but I guess there really is a first time for everything. These mice are perfectly creepy for Halloween. Once again, you'll need black construction paper and tape and the mice templates found
here
. Simply cut out as many mice as you'd like in your home (ewww!), and tape them wherever you'd like. I love the way they look on a staircase if you have one.